European Building Materials JSC (EBM) completed the construction and installation of Hong's project at No. 31 Street, An Phu – An Khanh Ward, District 2, Ho Chi Minh City. Product category: High-grade Ponzio gray aluminium doors and windows (Poland) using Roto accessories (Germany, EU), Ponzio (Poland, EU).
Inspired by Lego blocks, the villa combines with modern design styles to create impressive architectural blocks.
With the ingenious way of handling space, the architect created unique and eye-catching artistic shapes for house. Combined with the way to welcome wind and light from aluminium doors and windows, glass walls, the homeowner created a dynamic and youthful living space.
The villa uses a lot of green spaces on the ground floor, terrace, porch … . At the same time, the use of multiple doors and aluminium walls to make full use of natural daylight and create beautiful light effects at night. .
High-grade gray Ponzio aluminium doors with delicate design, elegant lines, increase the elegance and modernity of the villa.
Additionally, the use of many glass walls to create an open space between rooms, the homeowner will feel more ventilated and friendly with the environment.
Here are some beautiful photos of Ponzio Aluminium doors at Ms Hong's villa: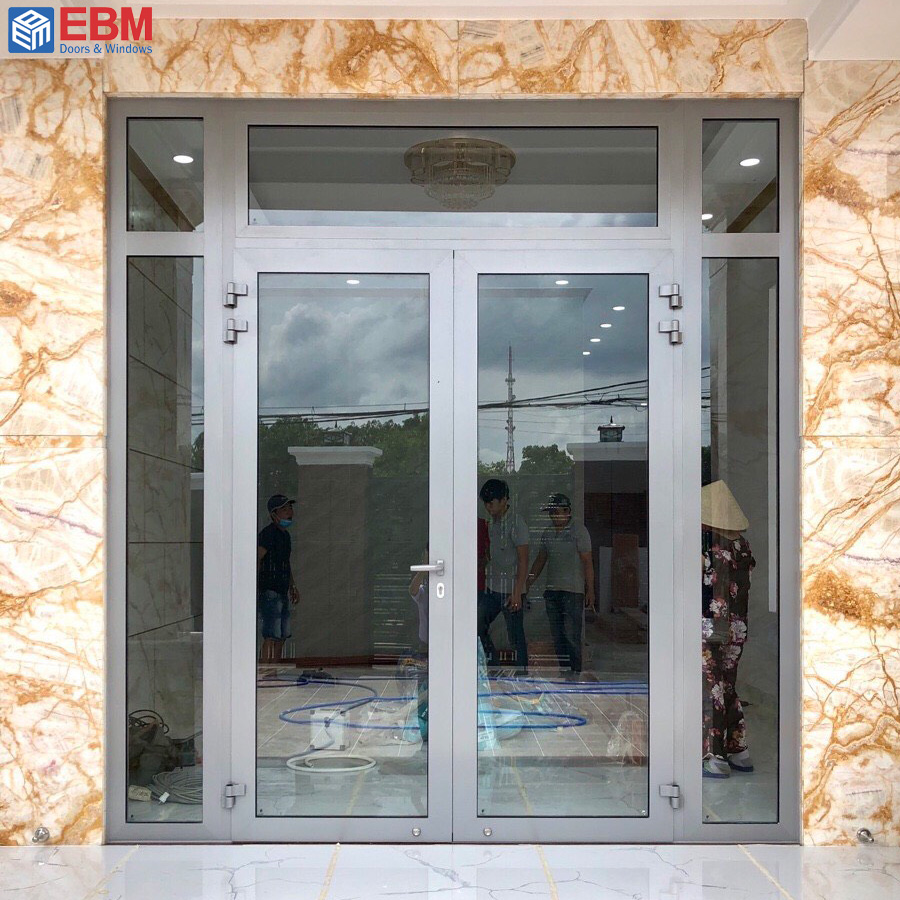 Thank you for Customer's trust and cooperation, your satisfaction is the driving force for us to have more successful projects in the future.
More information: Ponzio aluminium doors & windows
————————————————————
European Building Materials JSC (EBM)
Specializes in supplying aluminum doors and windows, high-grade uPVC doors and windows imported from Europe (Germany, Poland, …)
Hotline:
0909 555 888
Website:
ebm.com.vn