OVERVIEW
uPVC doors & windows were invented in European countries about 60 years ago. Thanks to the features, benefits and compatible with many diffirent architectural styles, uPVC doors & windows quickly become popular around the world. In particular, compared to the product with the same features that made from wood or aluminium, uPVC doors & windows has reasonable price and environmentally friendly. This is the reason why uPVC doors & windows is often used for private houses, villas and apartments.
EBM uPVC doors & windows are produced from bars of famous brands from Germany: INOUTIC. These are the top quality uPVC bar manufacturers in the world. Besides, EBM also imports hardware from European such as: WINKHAUS, SIEGENIA, ROTO (Germany),… for sync with the following bars. The hardware fittings have diversified structure suitable with the size and type of different doors & windows.
COMPONENTS
EBM Doors & Windows include: uPVC bar, Glass, Hardware,…
1. uPVC BAR
EBM uPVC doors & windows are manufactured from shaped uPVC bars of INOUTIC (Germany), with reinforced steel inside.
Color: white.
Warranty: 10 years.
2. GLASS
You can select the following types:
Normal glasses
Safety glass
Tempered glass
Glass box
Pano
Glass which manufacture EBM doors & windows is from high quality glass Vietnam – Japan, Belgium glass,…
3. ACCESSORIES
EBM uPVC doors & windows are used accessories of Winkhaus, Roto (Germany, EU).
Windows handle                                              Doors handle                                              Cylinder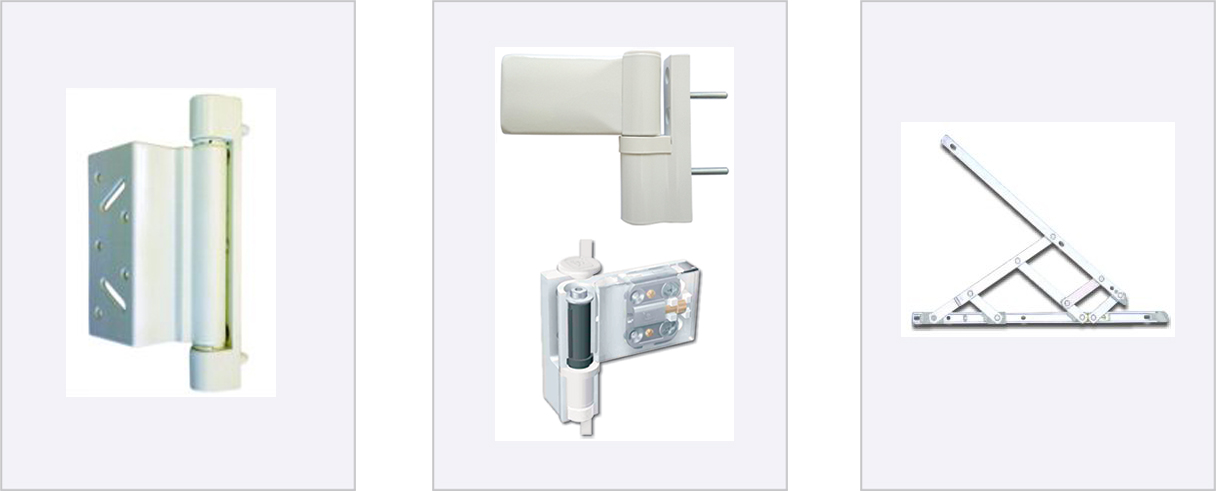 2D hinge                                                           3D hinge                                                       A hinge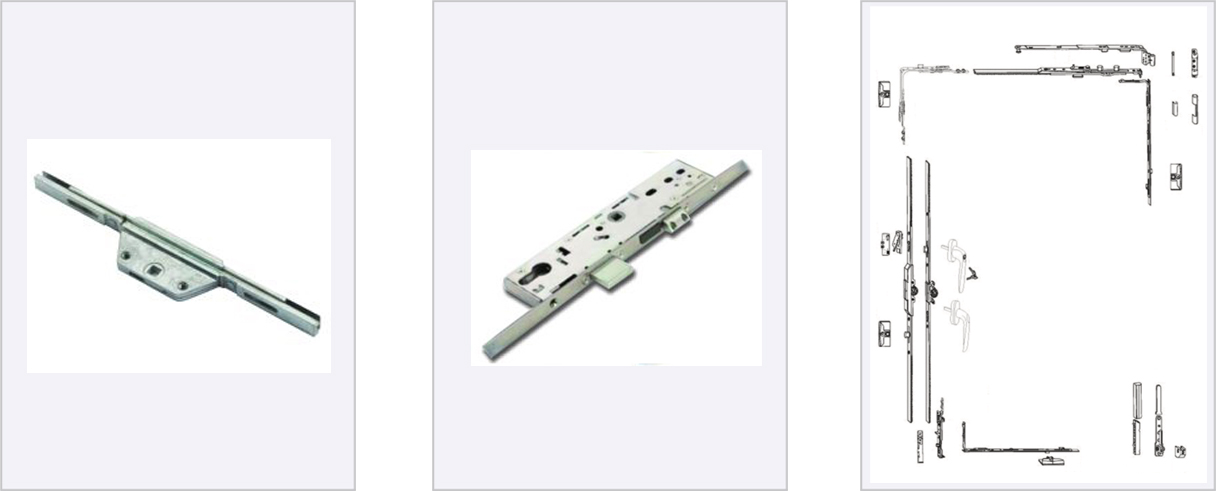 Multi-point locking bar for windows              Multi-point locking bar for doors                    Hardware fittings used for tilt &                                                                                                                                                       turn opening windows