Luxury house with beautiful doors and windows is what we can see inside a 3-storey villa in An Phu – A completely new appearance after nearly 1 week of construction and installation of aluminium doors and windows.
This is Mr. Tuan's villa at No. 8A Street, An Phu Ward, District 2, Ho Chi Minh City. EBM implemented the installation of 1-wing, 2-wing and 4-wing folded doors, sliding windows, top hung windows for the projects.
♦ The house used Aluska aluminium door and window under EBM brand, manufactured from high quality Aluska aluminium profile (Poland).
♦ Possessing the excellent quality of European aluminium doors and windows, Aluska brings the projects the perfect appearance. The aluminium door and window frame with a rough black paint, highlighted features and simple & modern designs brings your house a very unique and special look.
♦ The highlight of the villa is to get ​​natural light through the aluminium doors and windows. A space with lots of light brings us abundant and positive energy.
The completion of project during of severe Covid-19 pandemic is good news for Mr. Tuan's family. EBM wish you and your family will always have great times with the appearance of Aluska aluminium doors and windows.
---
Let's have a look at some beautiful pictures of the 3-storey villa located in An Phu – An Khanh: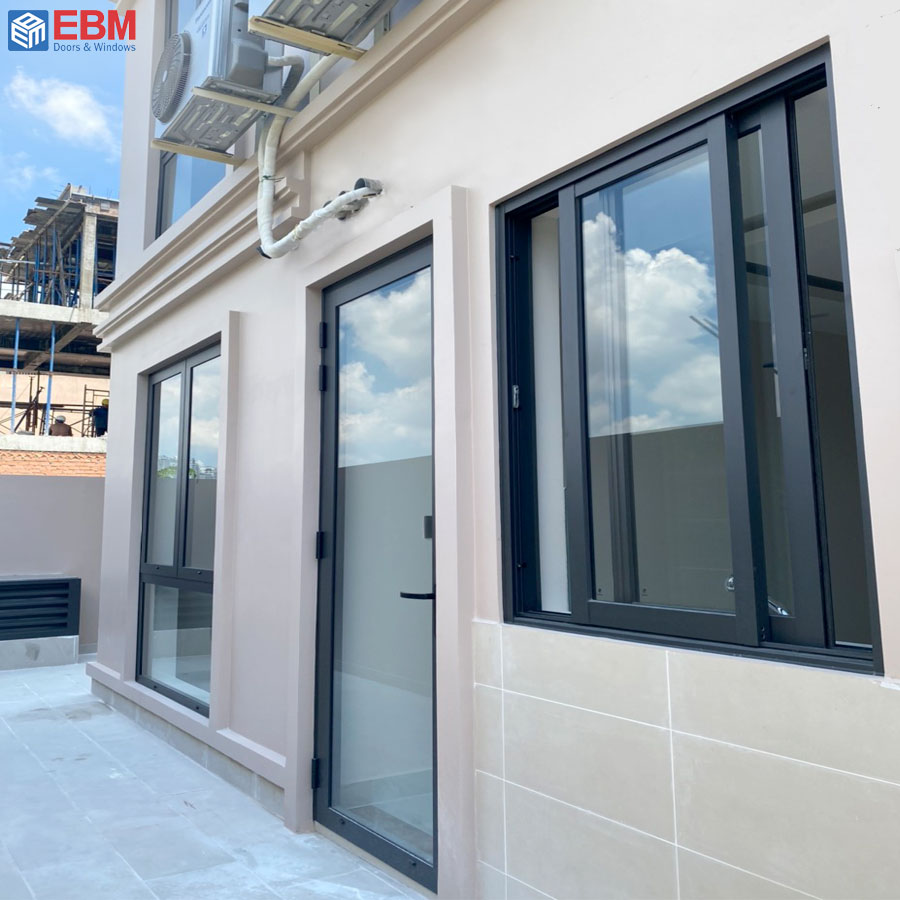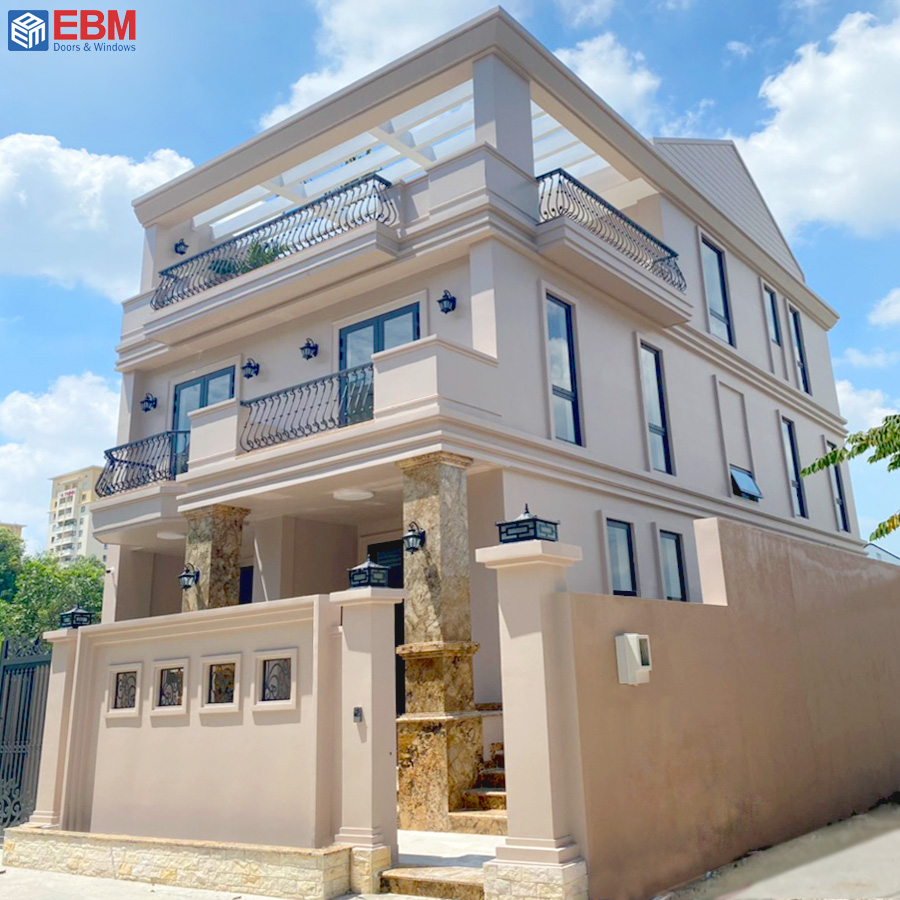 More information: Projects with the appearance of Aluska doors and windows
————————————————————

 European Building Materials JSC (EBM)
 Specializes in supplying aluminium doors and windows, high-grade steel core aluminium doors and windows imported from Europe (Germany, Poland, …)
 Hotline: 
0909 555 888
 Website: 
ebm.com.vn