Currently, the beautiful and quality aluminium doors and windows are increasingly interested by customers. Their unique and various designs will bring a new and perfect appearance to your house.
Why do customers love and choose aluminium doors and windows? What are their prominent advantages? Which beautiful European aluminium door and window models of EBM are being loved? Let's find more information below.
Why are aluminium doors and windows being trusted and used by customers nowadays?
Aluminium doors and windows are no longer strange in the market; they have replaced wooden as well as traditional iron doors and windows by their convenient features.
▶️ Lightweight design, easy to move and install
Compared to wooden-iron doors and windows, aluminium doors and windows are quite lightweight. Low weight makes them easier to move and install. Especially, the lightweight features of aluminium material reduce the load-bearing weight of high-rise buildings.
▶️ Effective soundproofing and insulation
Aluminium doors and windows have high tightness and non-conducting materials, enhancing their soundproofing and insulation.
▶️ Energy saving
Good insulation reduces electric energy consumption, especially suitable for buildings that use a large number of air conditioners.
▶️ High aesthetics, luxury, subtlety
Beautiful, simple but delicate design is the plus point that beautiful aluminium doors and windows possess. In addition to the modern lines of the door and window frame, glass is also considered as a highlight in the design when the view is not limited.
Aluminium door and window models make the living space be more airy, spacious and luxurious.
▶️ Make full use of natural light
The transparent material of the glass will make your living space be full of light. The house will become vibrant, dynamic and youthful.
From the above advantages, it is easy to find that why aluminium and glass doors are popularly used.
The most popular EBM's beautiful aluminium door and window models
In addition to the current features of a good aluminium door and window set, EBM's high-end aluminium prominent also possesses many prominent advantages. Attractive and luxury appearance as well as excellent quality is the main reason that many customers trust and choose.
The prominent advantages of EBM's aluminium doors and windows:
Aluminium frame is hard, durable and has high bearing capacity thanks to the design of reinforced ribs and aluminium material manufactured by its own secret. All meet European quality standards.
Using electrostatic technology for doors and windows makes their color beautiful and eye-catching. Moreover, the paint color is anti-fouling, easy to clean and extremely difficult to discolor.
Various designs are suitable for many different architectural models.
Accessories which are imported 100% from leading European brands such as Roto, Winkhaus, Siegenia (Germany), Ponzio (Poland) ensure the best quality.
High synchronization makes the doors and windows easy to operate and durable when used
Not only that, when doors and windows are installed by EBM's experienced and dedicated staff according to European standards and processes, ensuring the best quality when used.
The below are the most beautiful models of EBM aluminium doors and windows that are loved by customers:
♦ Outward opening doors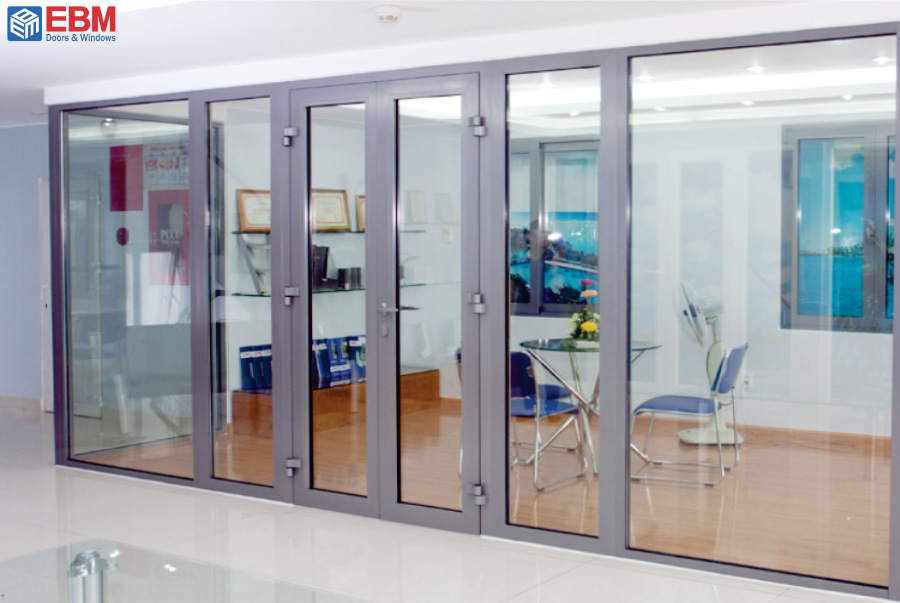 Beautiful aluminium door model – Ponzio 2 sashes folded opening-turned doors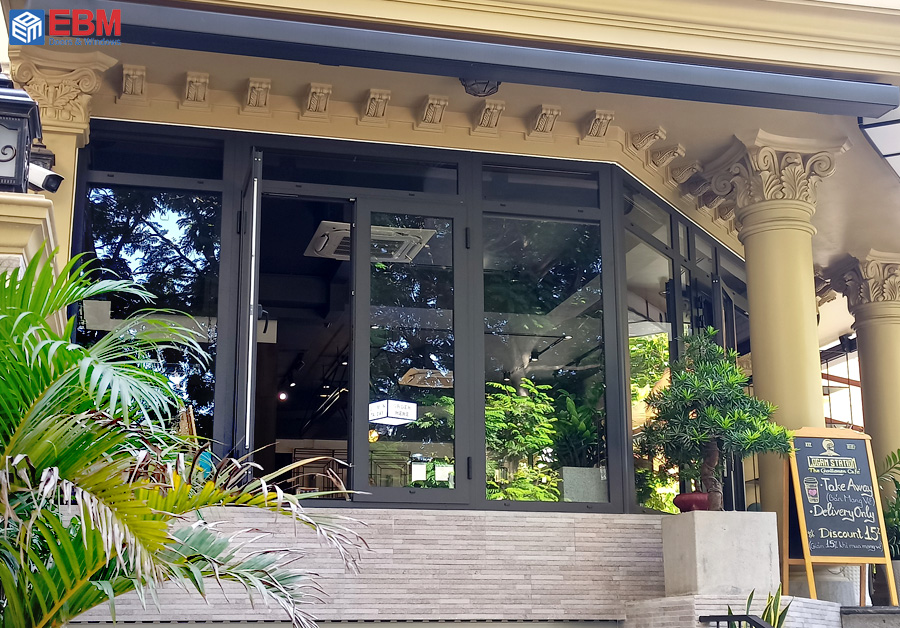 Beautiful aluminium door model – Aluska 2 sashes folded opening-turned doors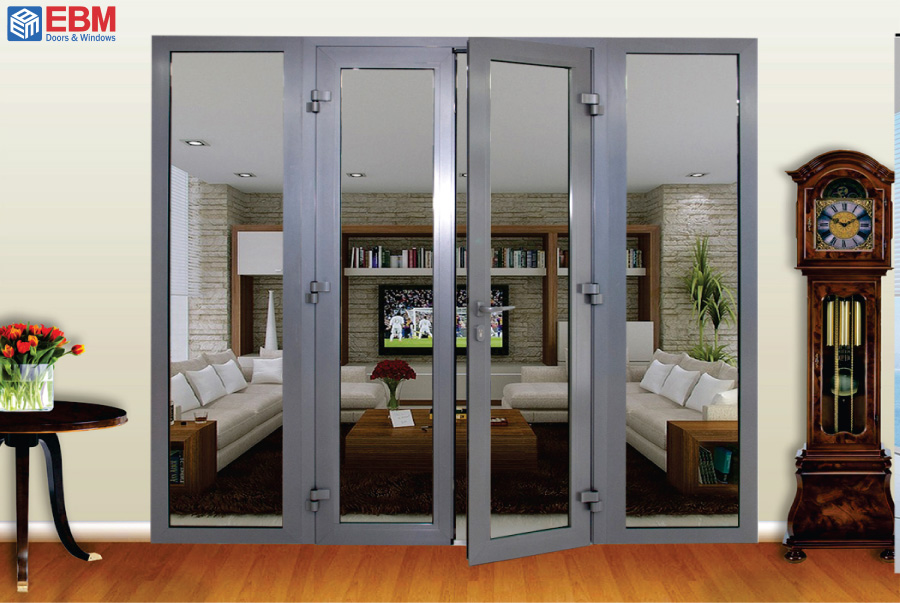 Beautiful aluminium door model – Aluska 2 sashes folded opening-turned doors
Beautiful aluminium door model – Ponzio 2 sashes folded opening-turned doors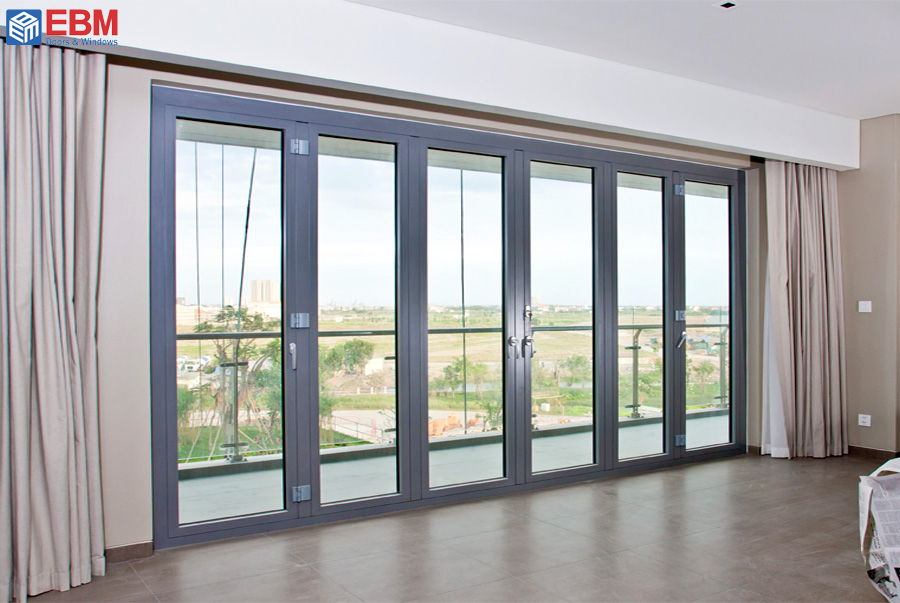 Beautiful aluminium door model – Ponzio 4 sashes folded opening-turned doors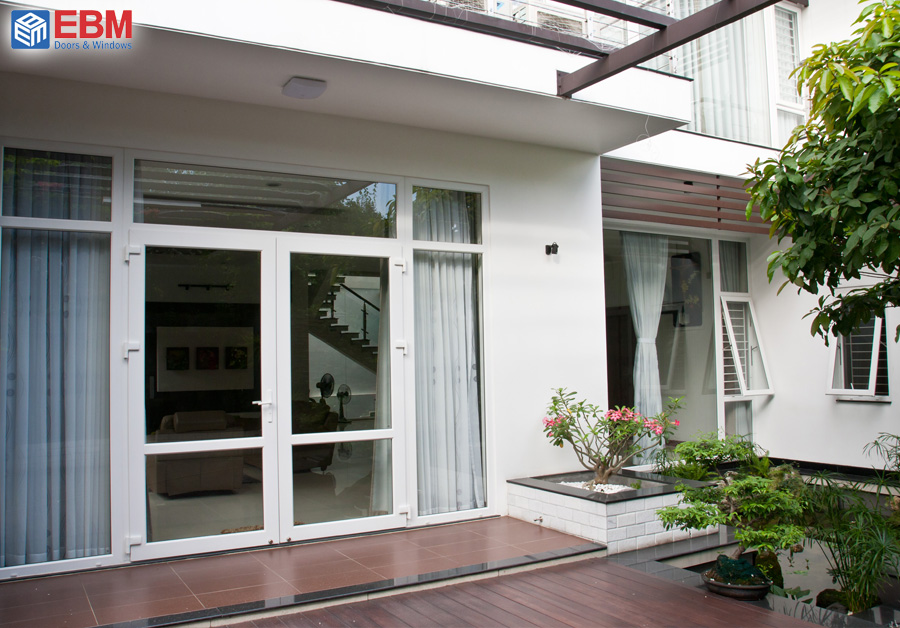 Beautiful aluminium door model – Ponzio 2 sashes folded opening-turned doors
♦ Inward opening doors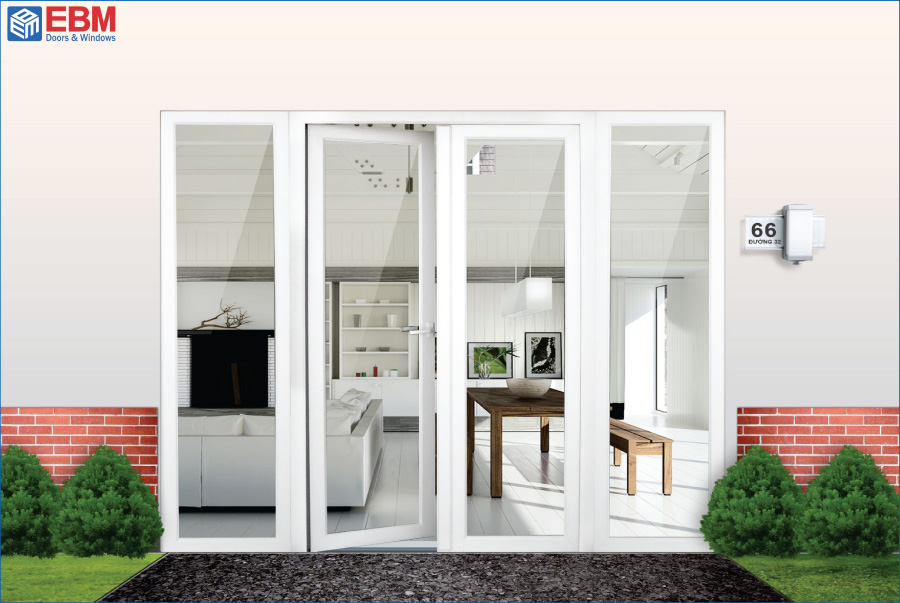 Beautiful aluminium door model – Ponzio 2 sashes folded opening-turned doors
♦ Sashes folded opening-turned doors
Beautiful aluminium door model – Ponzio sashes folded opening-turned doors
♦ Sliding doors
Beautiful aluminium door model – Aluska sliding doors
Beautiful aluminium door model – Ponzio sliding doors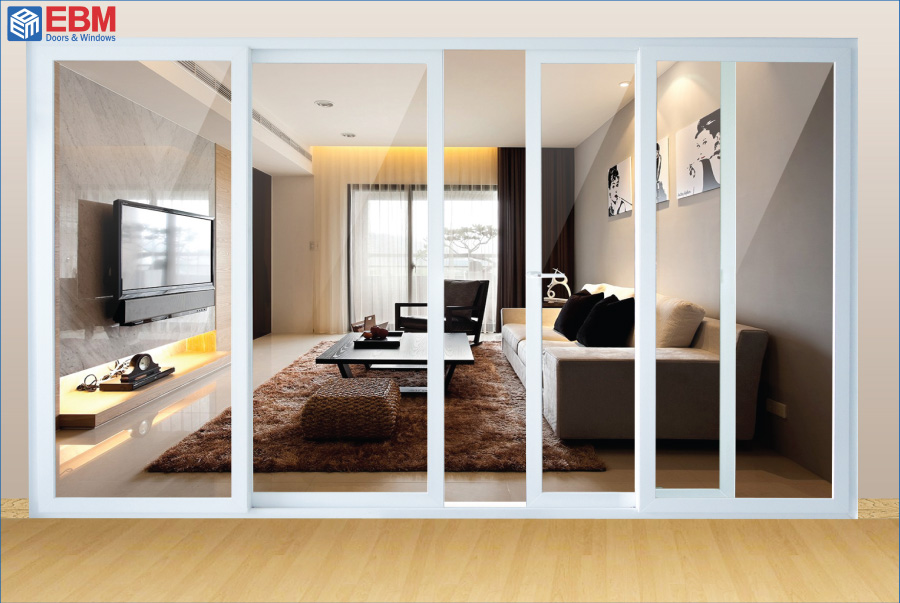 Beautiful aluminium door model – Ponzio sliding doors
Beautiful aluminium door model – Ponzio sliding doors
♦ Top hung windows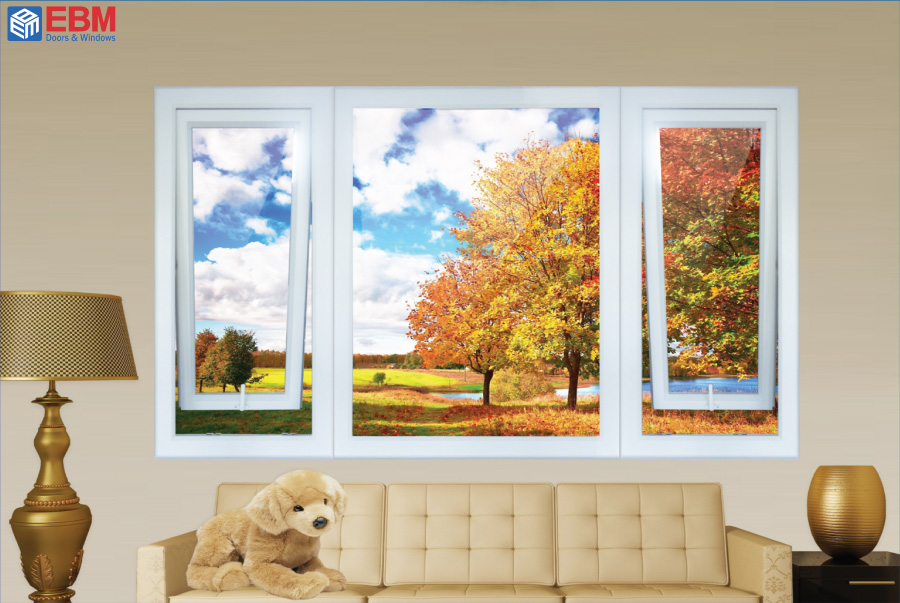 Beautiful aluminium door model – Ponzio top hung doors
♦ Inward opening doors
Beautiful aluminium door model – Aluska inward opening doors
♦ Outward opening windows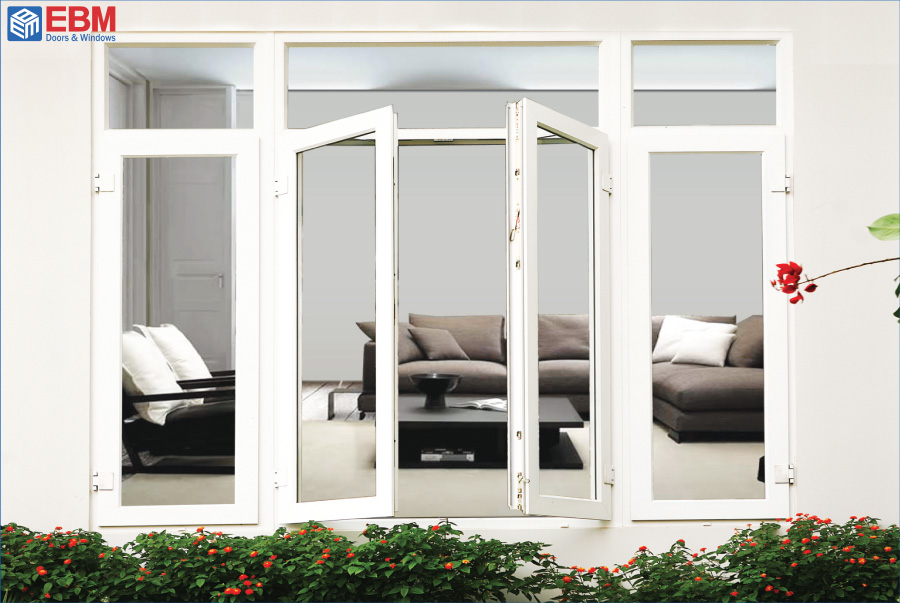 Beautiful aluminium window model – Aluska outward opening windows
Beautiful aluminium window model – Aluska outward opening windows
♦ Sliding windows
Beautiful aluminium window model – Ponzio sliding windows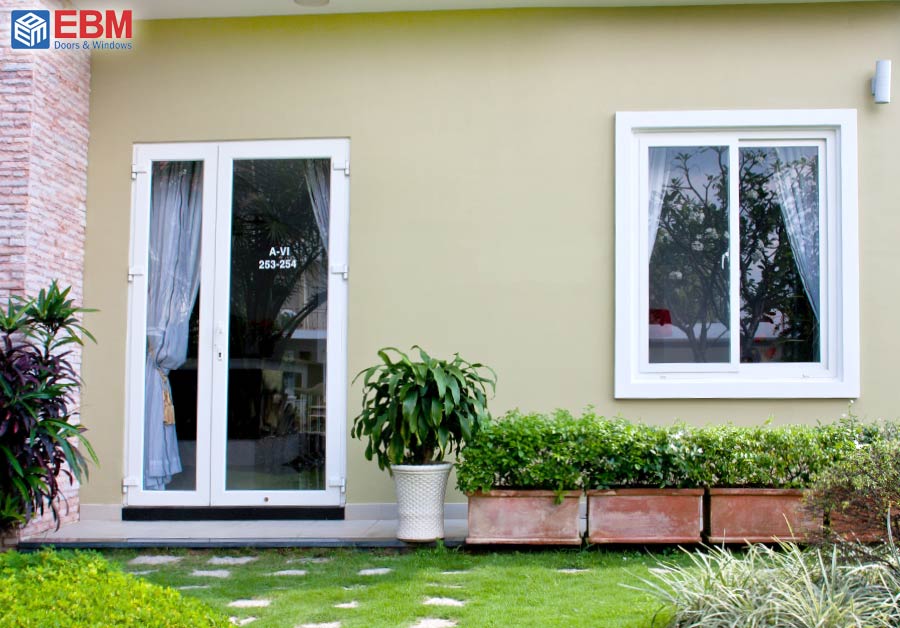 Beautiful aluminium window model – Ponzio sliding windows
More information: European imported high-end aluminium doors and windows in HCMC
————————————————————
European Building Materials JSC (EBM)
 Specializes in supplying aluminium doors and windows, high-grade steel core aluminium doors and windows imported from Europe (Germany, Poland, …)
 Hotline: 
0909 555 888
 Website: 
ebm.com.vn