European aluminum doors and windows are high-end door-window lines that are popularly used in Vietnam market. And one of the factors that make the name of European aluminum doors and windows is thanks to the appearance of Roto accessories
Origin of Roto
Roto is a product of Roto-frank: "The corporation produces high-end door and window accessories". Established in 1935, Roto – Frank is currently headquartered in Leinfelden – Germany".
With more than 80 years of experience, Roto is leading the way in window and door accessory technology all over the world. Currently, Roto – Frank Group has more than 18 manufacturing factories and 40 branches across all continents.
Roto accessories are widely used for European aluminum doors and windows, including uPVC. Besides, Roto accessories can also be used for many different types of aluminum doors and windows, especially high-grade aluminum ones
What makes Roto accessories extremely popular like the way they are?
Possessing many advantages and outstanding features, Roto is ubiquitous in large and even small projects all over the world. In Vietnam, Roto door and window accessories are also very favored for aluminum – uPVC doors and windows. They appear extremely regular in houses, villas, apartments, office buildings, commercial centers, resorts…
European standard door and window accessories
Roto accessories are tested and evaluated to meet strict quality standards.
European standards:
+ In terms of the operating feature and durability – Standard: EN 1191, EN 12400
+ In terms of surface corrosion conditions of the product – Standard: EN ISO 9227, EN 1670
Roto accessories are suitable for hot-humid environment and tropical monsoon climate in Vietnam.
The advantages of Roto accessories
Roto accessories will be more expensive than ones which are made in Viet Nam or made from China. However, to possess have the best set of aluminum doors and windows, the price must completely commensurate with its quality.
Classy – ​​unique – stylish design enhances aesthetics to the door-window set and architectural space.
Smart accessory system integrates many modern features such as automatically closing the door at a certain angle.
Various colors – designs – models give customers many options and easily combine with many interior designs.
Thanks to high durability and long life cycle of products thanks to structural materials and standard design, powder coating technology helps protect the surface of accessories well; the durable structure helps to operate smoothly and without influence during use and weather and climate.
Roto accessories have high tightness, enhance the efficiency of soundproofing and heat insulation for doors, especially uPVC doors and windows.
Easily operate: the operating mechanism is light and smooth, especially European aluminnium doors and windows; the synchronization and mutual support are extremely high when installing and using.
Safety: Roto accessories are durable over time and suitable for many designs. Thereby, it enhances the safety of the architecture.
Some Roto accessories for uPVC and aluminium doors and windows:
– Handles of the window
– Lock handles of sliding door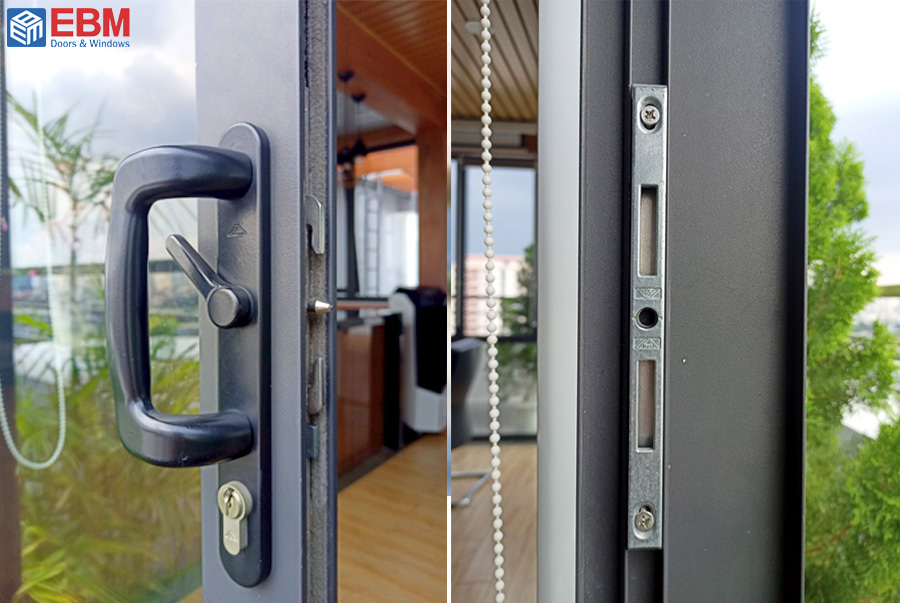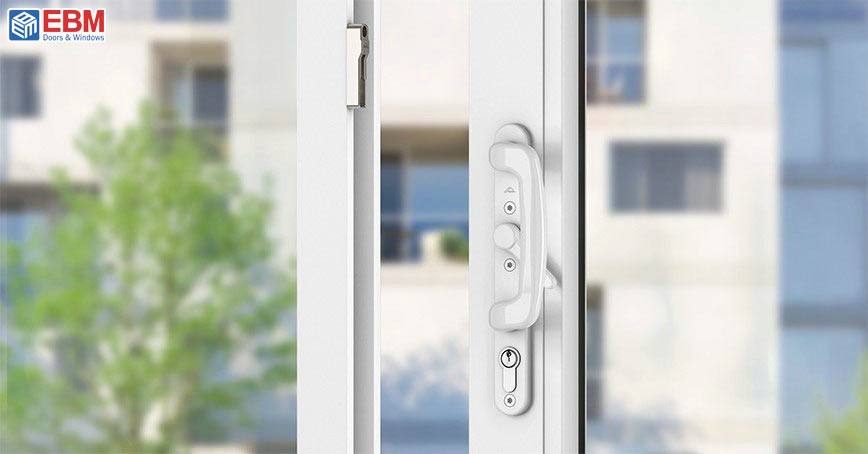 – Roller of sliding doors
– Hinges
– Handles of opening doors and cylinder
– Locking pawl and locking bar
Roto accessories bring many powerful features and outstanding advantages for a set of top quality aluminum – uPVC doors and windows. Roto accessories deserve to be the "heart" of high-end aluminium & uPVC doors and windows. It is not difficult to understand that European aluminum doors and windows favor using these kinds of Roto accessories from Germany.
🔎 More information: Things should be known when choosing aluminium doors and windows for your house